nov 10, 1293 - Founding of the Majapahit
Description:
After fighting off an invasion from the Mongols,
a royal named Raden Wijaya established a kingdom based on the island of Java.
This kingdom eventually gained influence across Indonesia and Malaysia, becoming a large maritime empire known as the Majapahit.
Added to timeline: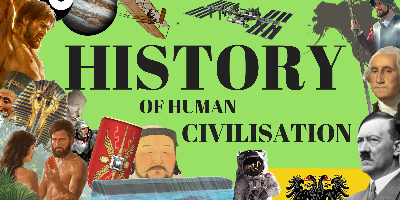 History of Human Civilization
This is a rough history of human migration, advancement, and...
Date:
Images: