mar 28, 710 - Year 710 AD -- Nara becomes the first permanent capital of Japan.
Description:
The first permanent capital is established during this era, with the capital being modeled after the Chinese capital. It was built near Nara Prefecture, hence the era's name.
Added to timeline: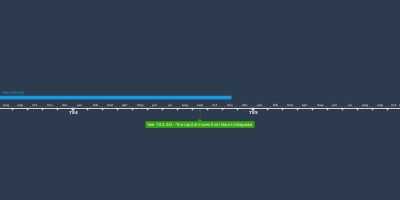 Timeline of Japanese History
This is a rough estimate for the timeline of Japanese Histor...
Date: