jul 20, 1054 - East-West Schism
Description:
Since the Roman Empire split in two, the Christian religions of East and West had gradually been growing apart from each other over the centuries. While Western Europe maintained Catholic beliefs and traditions, the Byzantines in the Eastern half diverted in various significant ways; it finally came to head in 1054 when the Greek patriarch Michael Cerularius and Catholic Cardinal Humbert excommunicated each other.
While not a massively significant event at the time, it was part of what historians refer to as the East-West Schism of 1054 - a point where the Eastern Orthodox Church permanently split away from the Catholic Church.
Added to timeline: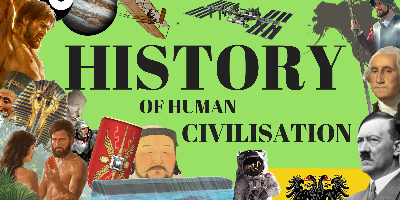 History of Human Civilization
This is a rough history of human migration, advancement, and...
Date: