12 h, jul 29, 2016 y - Contact with Keith
Description:
With the business line of credit set to mature, David and Katina approached Keith and Carisa about paying off the student loan debt. They acknowledged that the unsecured student loan debt was affecting us, but appeared to have no remorse for what they had done.
Added to timeline: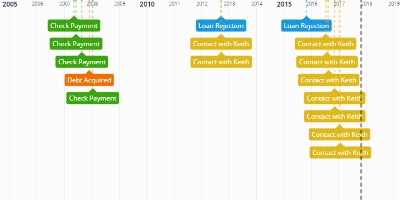 Activity Related to Unsecured Student Loan
The following timeline outlines a series of events that occu...
Date: