12 h, sep 17, 2012 y - Contact with Keith
Description:
Katina spoke with Keith to tell him that she was going to file an ID theft claim through the Prepaid Legal membership because she had thought that her identity was stolen. He advised her not to and asked if he could meet with her.
Added to timeline: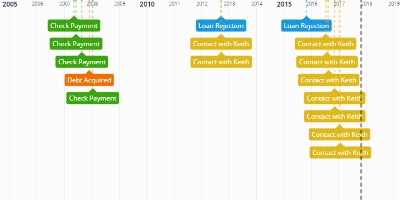 Activity Related to Unsecured Student Loan
The following timeline outlines a series of events that occu...
Date: