dec 17, 70 - Construction of the Colosseum
Description:
The Colosseum was built in the year 70 AD by the emperor Vespasian for the roman people. After four centuries of use, the arena was used for building materials and since, over two thirds of it has bee ndestroyed.
Citation: History.com, A&E Television Networks, www.history.com/topics/ancient-history/colosseum.
Added to timeline: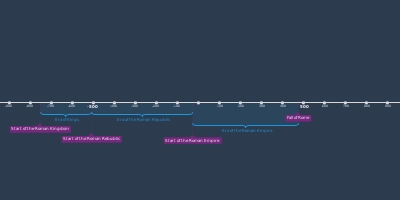 Roman timeline
Date: