oct 3, 122 - 122 A.D. : Hadrian's Wall is built.
Description:
The Roman emperor Hadrian on a visit to Britain ordered the construction of a defensive wall. The wall stretched 70 miles across Northern England. The wall was built to keep out
Added to timeline: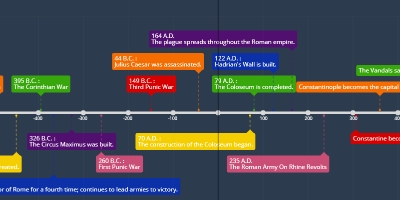 Ancient Roman History
Roman Empire from 500 B.C. - 500 A.D.
Date: