jul 14, 44 BC - 44 B.C. : Julius Caesar was assassinated.
Description:
Despite Caesar's many accomplishments and general popularity, there remained a group of disaffected citizens. Most were former Antony supporters who had been pardoned and given positions of responsibility by Caesar.
Added to timeline: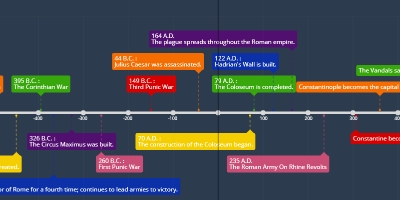 Ancient Roman History
Roman Empire from 500 B.C. - 500 A.D.
Date: