jan 2, 1492 - Christopher Columbus
Description:
Christopher Columbus sailed across the Atlantic
so that he could reach Asia faster in 1492. He is originally from Italy. He never found a faster route to India, but he did discover the New World. He also started a Spanish exploration in North America (Texas). That made a big impact on Texas even though he was never there.
Added to timeline: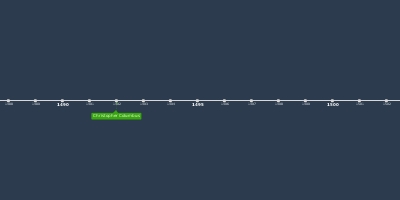 New timeline
Date:
Images: