jan 1, 2100000 BC - Homo habilis
Description:
Though its existence is doubted by some, Homo habilis is recognized widely as the next step in human evolution after Australopithecus. Though Homo habilis' brain was less than half the size of the human brain, it had a larger brain than Australopithecus, meaning it could process more advanced thought. It was this benefit that allowed Homo habilis to master the Lower Paleolithic Oldowan Toolset.
Unlike Australopithecus, who could often be seen consuming a wide variety of food that included small lizards, Homo habilis had trouble eating tougher foods. Regardless, they had a mostly omnivorous diet. Some of these hominids, however, developed meat-rich diets, which helped to fuel their larger brains.
Homo habilis was shorter than the modern man, sporting long arms and a less protruding face than Australopithecus. It was also less hairy than Australopithecus, a step to evolving into what we now consider to be modern man.
Homo habilis were still not advanced enough to grasp the concept of art, spirituality or luxury, meaning their tools were made primarily for collecting and preparing food. The ability to create and use tools continues to serve the hominids during this time.
Added to timeline: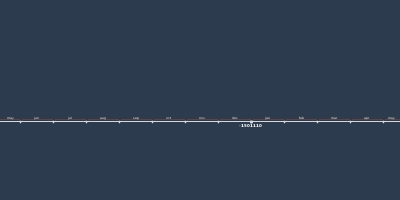 Human Evolution Project - Working
Date:
Images: