feb 1, 313 - All Religions Are Made Equal in the Roman Empire
Description:
In 313 CE, during a battle for the rule of Rome, Emperor Constantine claimed to have had a vision involving a cross shape urging him to trust in the symbol to win the battle. Well when he did win this battle the Emperor immediately declared himself a Christian, stopped their persecution, and granted this now altered form of Christianity legal recognition; along with this he made all religions equal and began to put religious leaders in political power of authority.
Added to timeline: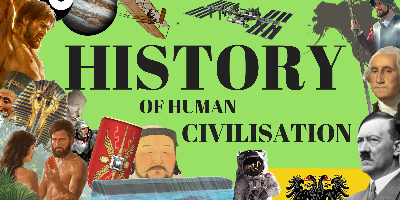 History of Human Civilization
This is a rough history of human migration, advancement, and...
Date: