jan 16, 1940 - The first large scale production was released.
Description:
Reginald Denny and his Radio plane Company won a US Army contract to mass produce their radio controlled aircraft system. The Radio plane OQ2 UAV was manufactured for use in World War 2. Fifteen thousand of the drones were built for the army.
Bennifits/costs: The invention was being spread across the globe in order to increase the possibility of winning.
Added to timeline: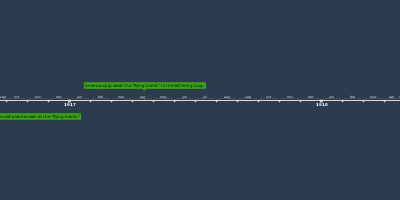 drone timeline
Date: