jan 1, 1930 - In the early 1930's the US navy produced the first radio controlled aircraft
Description:
In the early 1930s, the US Navy began developing the first unmanned aircraft systems that were radio-controlled. They successfully created the Curtiss N2C-2 drone in 1937. The Curtiss N2C-2 drone was radio controlled from a nearby piloted aircraft.
benefits: the drone development was increased and is now controlled with a more effective way than before which was launched from catapults.once again a more effective way of controlling UAV's have been invented.
Added to timeline: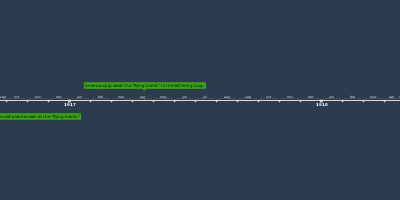 drone timeline
Date: