sep 12, 1916 - Hewitt Sperry demonstrated the first unmanned plane known as the "flying bomb."
Description:
This UAV was the begging of the production of drones. It was able to go from Britain to the USA in 1917. this flight was a test flight. However this manufacture was upgraded as you will see in a year. the purpose of this machine was to carry bombs to an intended target.
pros: The first drone was a success and lead to a more further study of these machines, looking for more effective ways that were not as reckless.
cons: the drone launch system was still inaccurate and not as efficient. The catapult would launch the drone to the sky then it is in controll.
Added to timeline: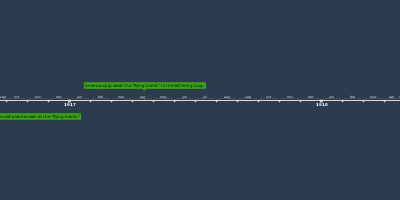 drone timeline
Date:
Images: