jan 1, 1200 BC - Phonecian Sailors Reach the Atlantic
Description:
Phoenicians begin mastering the seas, trading metals and setting up colonies throughout the Medditerranean. It is thought they reached the Atlantic ocean by 1200 BCE.
Added to timeline: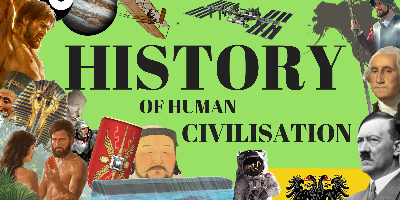 History of Human Civilization
This is a rough history of human migration, advancement, and...
Date: