nov 15, 23 - The destruction of New Cambridge
Description:
New Cambridge is burnt to the ground by the angered Wolves of the Jungle. The survivors scatter and form smaller communities throughout the Northern Plain and the Great Woods, such as Pinecone Valley, Melvin and Torquelint.
Added to timeline: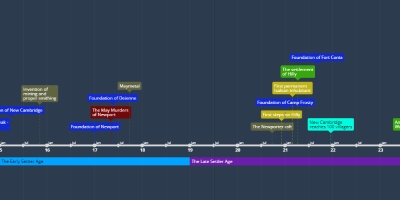 Isakia
The history of my childhood universe "Isakia". Only the basi...
Date: