dec 18, 1978 - "After I had left Cascade School for the Deaf and grown up, my sister had a child. My nephew went to the school in Marabella. I used to drive to the school to pick him up and take him home. I was surprised to see that they were using a new sign language, American Sign Language. I asked him to teach me, so that I could understand."
Added to timeline: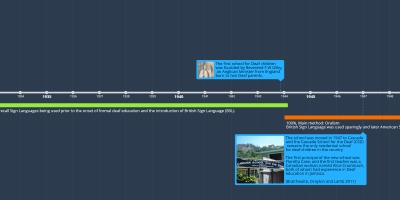 The History of TTSL in Trinidad
A brief history of Trinidad and Tobago Sign Language (TTSL) ...
Date:
Images: