jul 15, 1970 - Vigilante Films
Description:
The Vigilante film genre, kick-started by the 1970 release of the film "Joe", typically involved an individual taking the law into his own hands after being failed by the (typically American) justice system. Many of these films embodied the public discontent with the government in the 1970s, especially regarding the Vietnam War and often racial inequality. Some examples of the genre are "Dirty Harry", the "Death Wish" franchise, "Straw Dogs", and "Taxi Driver".
(Image: Poster for "Joe". 1970).
Added to timeline: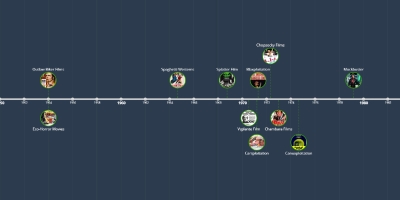 The Many Types of Exploitation Films
An exploitation film is a film that attempts to profit by fo...
Date:
Images: