jan 17, 1986 - Nathan's death
Description:
The Price daughters heard the news of their fathers death from Leah. Leah tells them that she had heard that their father had another failed baptism attempt which resulted in a child
being eaten by a crocodile. The angry villagers chased him down, and they set fire to the building in which he was hiding, ultimately killing him.
Added to timeline: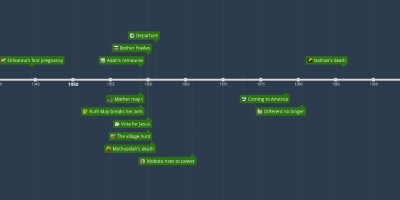 PB timeline 2
Date:
Images: