jan 1, 551 - Turkic Khaganate in Central Asia
Description:
In Central Asia, the Xianbei people had formed themselves an empire called the Rouran Khaganate. In 552 AD though, a race of Mongolian people called the Gӧktürks, whom had been enslaved, revolted against the empire and overthrew the various rulers. They then became the most powerful force in Central Asia covering an area of 2.3 million sq miles stretching from the shores of the Black Sea all the way to Inner Mongolia and Northern China.
Added to timeline: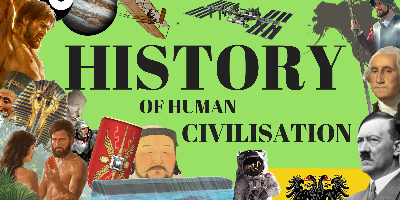 History of Human Civilization
This is a rough history of human migration, advancement, and...
Date:
Images: