sep 7, 2500 BC - Jade Cong
Description:
2500 BCE
jade
China
Period: Prehistoric
Artist: Unknown
N/D: Jade cong/4,200 - 3,500 B.C.E.
Function: In high-ranking peoples' graves. Found in tombs. Placed around bodies in graves
Form: Parallel lines, circular shapes, square with circular hole within. Abstract. Four corners
Content: Figures made of jade with a hole in the middle. Face pattern (spirits/deities?). Mask depictions in corners (pronounced eyes. Fanged mouths).
Context: Found around burial site. Neolithic era in China. Symbolize beauty, durability, subtlety
Medium: Jade
Patron: Unknown
Location: Liangzhu, China
Added to timeline: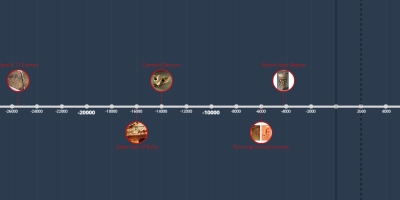 APAH Timeline
Date:
Images: