may 3, 100 BC - Teotihuacan Established
Description:
It was around the beginning of the 3rd Century BCE that various hunter-gatherers living in the southeastern area of Mesoamerica began to gather into large settlements.
From about 100 BCE, these Native Americans established a city called Teotihuacán, which became the largest city to exist in Pre-Columbian America with a population of potentially 125,000 or more.
The city lasted for around six centuries, and featured pyramids, residential compounds, and vast amounts of artwork painted on stone. The Teotihuacan people seemingly worshiped about eight different gods and practised both human and animal sacrifices.
Added to timeline: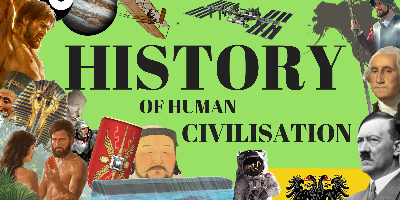 History of Human Civilization
This is a rough history of human migration, advancement, and...
Date:
Images:
Geo: