jan 1, 354 - Earliest Reference to a Christmas Celebration
Description:
The Chronography of 354, also known as the Calendar of 354, was a 4th-century illuminated manuscript, which was produced in 354 AD for a wealthy Roman Christian named Valentinus by the calligrapher and illuminator Furius Dionysius Filocalus.
Amongst other historically significant information, the work contains the earliest reference to the celebration of Christmas as a holiday or feast.
Added to timeline: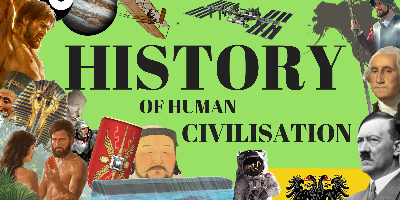 History of Human Civilization
This is a rough history of human migration, advancement, and...
Date:
Images: