Tikal Settlement (apr 30, 300 BC – jan 18, 560)
Description:
he settlement at Tikal is formed. This will be one of the major cities in the Maya civilization. It will reach its peak in power during the Classic period.
560 AD ->The city-state of Tikal is defeated by an alliance of other city-states.
Added to timeline: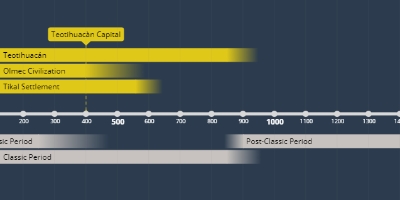 Mayan Culture Timeline
Date: