Finding the right customers-Stage 5 (23h 57min, dec 31, 2024 y – 21h 4min, sep 6, 2025 y)
Description:
Finding the right broker might have been hard. After you find your broker you have to find your customers. You have to put out signs to bring in some customers. After finding your first customer your set to go, just keep doing what your doing.
Added to timeline: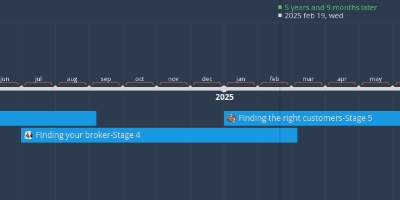 Becoming a Realtor
The steps to take to become a realtor.
Date:
Images: