FInding your broker-Stage 4 (9h 33min, jun 30, 2024 y – 10h 54min, mar 6, 2025 y)
Description:
After getting your license you need to find your broker. It has been around 4 months and you've obtained your license now its time to look for a broker. Your broker is gonna be the person who arranges the meetings and is in charge of the transaction.
Added to timeline: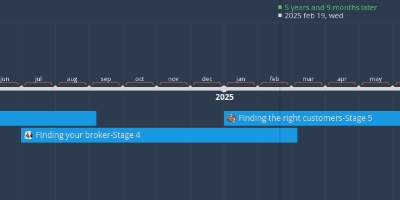 Becoming a Realtor
The steps to take to become a realtor.
Date:
Images: