Resume objectives are out, Summaries and position statements are in. Social Media enters the picture, LinkedIn dominates employment and networking. Personal branding via SEO and keywords become a worry; nearly all employers google prospective employees. (14h 10min, jan 1, 2008 y – 4h 48min, jun 27, 2008 y)
Added to timeline: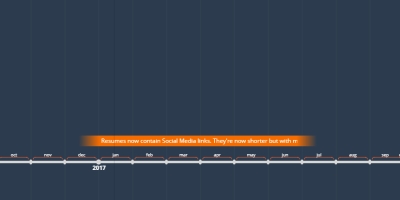 Resume Timeline - Hayden Payne
Timeline for Mrs. Willems class.
Date: