Emile Durkheim (apr 15, 1858 – nov 15, 1917)
Description:
French sociologist. Character education is teaching virtues and character traits, modeling virtues, and reinforcing good behavior (Nucci, p.61). The core of his work is "collective socialization or cultural transmission." Character education involves, "cognitive understanding and the exercise of free will, not just imitating role models or ideals of virtue" (Nucci, 2014). "The real purpose of education is to socialize the young for life in a very complex society-to teach them the rules of the game" (Ryan, 2015).
Added to timeline: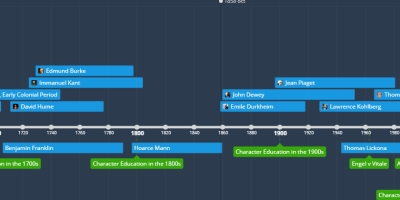 Historical Timeline of Character Education in America
References
Nucci, L., Narvaez, D., Krettenauer, T. (2014) Ha...
Date:
Images: