Franklin and Wilkens experiments (6h 21min, jan 1, 1944 y – 16h 29min, may 24, 1958 y)
Description:
Wilkins began using X-ray diffraction to produce images of the DNA molecules.
Franklin also helped by using two different fibers of DNA, a hydrated one and a dry one. Then she deduced the basic dimension of DNA strands. She also discovered that the phosphates were probably outside of the helical structure.
Added to timeline: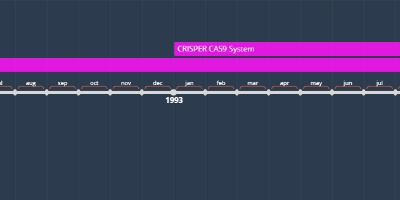 DNA TImeline
Title
Date: