Gradual Change: Veterans didn't Receive their Wartime Military Bonuses (dec 4, 1932 – jan 27, 1936)
Description:
https://archive.org/details/veterancomesback00wallrich/page/244
During this time period, many veterans felt that their benefits were too far out, and with the great depression in fully effect, many veterans didn't have jobs. At this period in time FDR had offered exemptions for them in the Civilian Conservation Corps, in an attempt to give them jobs and money. This ended when Congress overrode a veto from FDR to bring the payment of the bonuses closer. This shows how the congress was able to take responsibility for Veterans, even when FDR didn't.
Added to timeline: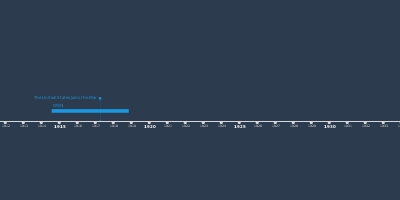 basically CCOT
Date: