Queen Elisabeth I (jul 24, 1533 – mar 24, 1603)
Description:
England under Elisabeth's rule:
• The golden age
• Country unfied, stability
• England become a super power
• Naval power, defeating the Spanish armada.
Elisabeth 1
• Never married, virgin queen
• Loved fine clothing and jewellery, role model and fashion icon.
• After her died she become a national symbol, strong and decisive power.
Added to timeline: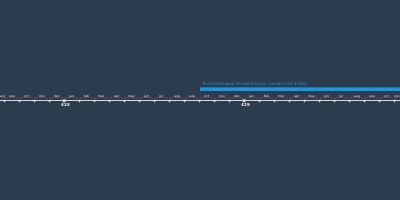 Marias timeline
The middle ages - The old English period (428-1066)
Date:
Images: