Tsai Ing-wen (1 h, may 20, 2016 y – 15h 2min, dec 10, 2018 y)
Description:
First woman elected as president, second president from the Democratic Progressive Party.
She was defeated by Ma Ying-jeou at the 2012 elections.
Her election win made Beijing anxious but the first year and a half of her presidency does not reflect a strong towards independency. "repeatedly expressed her goodwill and sincerity in maintaining a stable and peaceful status quo. In doing so, she vowed to abide by the ROC constitution and the Mainland Relations Act."
Tsai has not explicitly affirmed the principle of conducting relations with Beijing on the basis of the "1992 consensus."
Beijing has suspended a regular dialogue mechanism with Taipei since Tsai came to power and stepped up military exercises around the island. It has also increased diplomatic pressure by winning over another two of the island's dwindling number of diplomatic allies.
Added to timeline: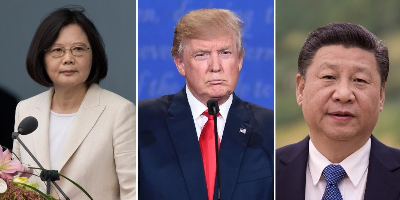 USA - CHINA - TAIWAN
A timeline of key events within the Chinese-American-Taiwane...
Date:
Images: