During this period, agent Cramer establishes a link between the Metro Crash and Sumter-Dodge robbery. (apr 15, 2011 – apr 21, 2011)
Description:
SMS and emails correspondence between agent Cramer and white sheds some light on what might have transpired.
Metro surveillance Cameras were tampered with.
Dontel Smith is investigated in connection with a suspicious backpack containing hydrogen cyanide. he is later shot by Douglas Fredrick who later dies of cyanide poisoning.
It appeasr the involved party's were slowly tueing up loose end since suspects were turning out dead.
Added to timeline: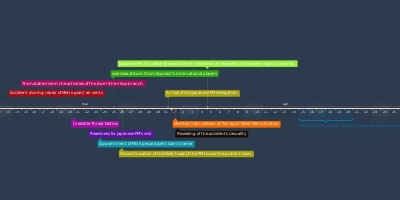 FBI investigation
Date: