Identify,Recruit : Suppliers, Cafes,Restaraunts, Caterers (nov 10, 2018 – nov 30, 2018)
Description:
Whilst the interface is being built, build a list of potential clients whom we can reach out to. This list will be used for marketing and advertising purposes.
Added to timeline: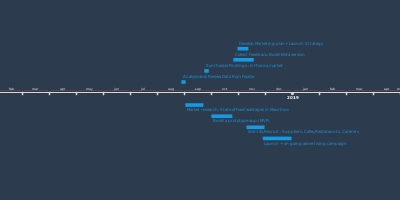 Project timeline for Launch
As the tourist season is fast approaching, there would be a ...
Date: