- 2 700 000 à - 2 300 000 Paranthropus aethiopicus (feb 1, 2700000 BC – feb 1, 2300000 BC)
Description:
Cet espèce habitant l'Est de l'Afrique demeure toujours un mystère pour les paléoanthropologues puisque les fossiles trouvés sont limités. Ils ont un visage aux traits avancés, des grandes dents et une mâchoire développée.
Added to timeline: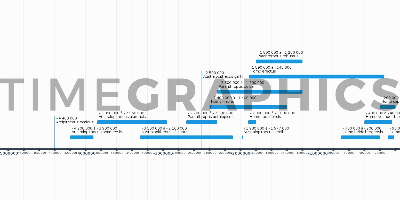 L'évolution de l'Homme
information tirée de: SMITHSONIAN NATIONAL MUSEUM OF NATURAL...
Date: