- 5 800 000 à - 5 200 000 Ardipithecus kadabba (jun 11, 5800000 BC – aug 2, 5200000 BC)
Description:
Cet espèce, né Ardipithecus ramidus, avait la grandeur et un cerveau qui ressemblaient beaucoup à ceux d'un chimpanzé. La découverte d'un os d'orteil a pu prouver que l'espèce marchait sur ses deux pieds.
Added to timeline: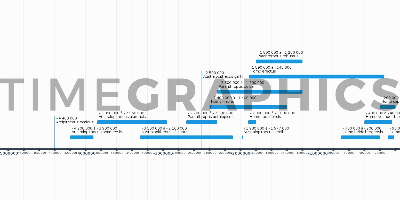 L'évolution de l'Homme
information tirée de: SMITHSONIAN NATIONAL MUSEUM OF NATURAL...
Date: