Dominant Powers: USA, China, India (jun 3, 2065 – oct 13, 2098)
Description:
A period of time characterized by The Big 3. Romanticized on the world stage as the Eagle, the Dragon, and the Tiger.
While seen as a monolithic period of relative detente, relations and power dynamics between the three powers were constantly in a state of flux.
The United States in the 2060s remained at the center of the western world TBC
Added to timeline: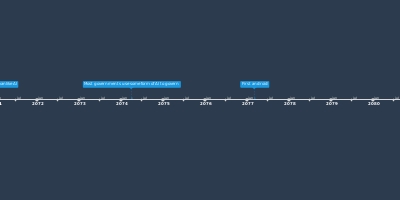 Timeline 2
Date: