John Daltom (jan 1, 1766 – jan 6, 1844)
Description:
John Dalton revived Democritus's ideas based on research he conducted. His theories were...
-All matter is composed of extremely small particles called atoms.
-All atoms of a given element are identical having the same size, mass, and chemical properties. Atoms of a specific element are different from those of another specific element.
-Atoms cannot be created, divided into smaller particles, or destroyed.
-Different atoms can combine to form compounds.
-In a chemical reaction atoms are separated, combined, or rearranged.
He propsed his atomic theory in 1803
Added to timeline: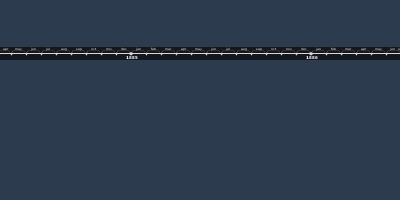 Chemistry Timeline
Date: