Democritus's Ideas (jan 1, 460 BC – sep 7, 370 BC)
Description:
-Matter is composed of empty space through which atoms move.
-Atoms are solid, homogeneous, indestructible, and invisible.
-Different kinds of atoms have different sizes and shapes.
-The differing properties of matter are due to the size, shape, and movement of atoms.
-Apparent changes in matter result from changes in the groupings of atoms and not from changes in the atoms themselves.
Added to timeline: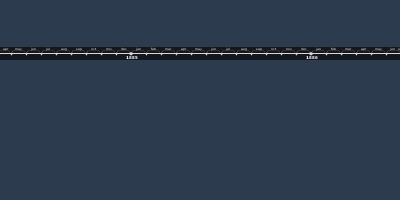 Chemistry Timeline
Date: