Committee of Public Safety Takes Charge (jan 1, 1793 – jan 1, 1794)
Description:
The Committee of Public Safety was a political body during the French Revolution that gained virtual dictatorial control over France during the Reign of Terror (1793-1794). It was set up in 1793 during a crisis of foreign and civil war. A total of twelve members were given supreme supervisory authority over judicial, military, and legislative aspects of the government.
Added to timeline: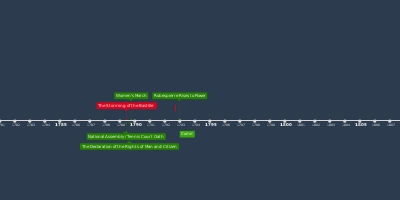 French Revolution
Basic timeline of the French Revolution.
Date: