dairy entry (oct 1, 1846 – oct 31, 1846)
Description:
now i apologize as all i could find is that the entry was made sometime in October sooo here the entry ""The weather was already very cold and the heavy clouds hanging over the mountains to the west were strong indications of an approaching winter. Some wanted to stop and rest their cattle. Others, in fear of the snow, were in favor of pushing ahead as fast as possible."
Added to timeline: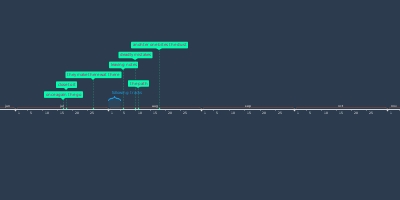 Donner party project 2018...
Date: