70 A.D. (jan 1, 70 – jan 1, 70)
Description:
The Colosseum was built
~The Colosseum is an oval amphitheater in the center of Rome. It was used for gladiatorial contests, public spectacles, executions, re-enactments of famous battles, and dramas based on Classical mythology. It could hold between 50,000 and 80,000 people.
Added to timeline: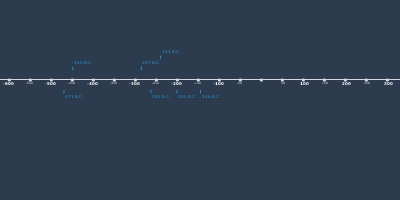 Roman Timeline
Date: