Fourth Generation (jan 1, 1971 – 23h 28min, jun 24, 2019 y)
Description:
The microprocessor brought the fourth generation of computers, as thousands of integrated circuits were built onto a single silicon chip. What in the first generation filled an entire room could now fit in the palm of the hand.
Added to timeline: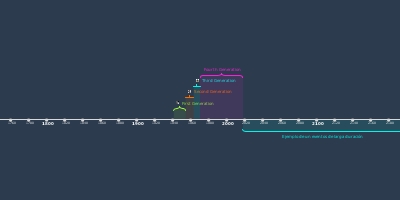 Computer's generation
This is a short timeline about the five generations of compu...
Date: