1917 October Revolution (oct 1, 1917 – oct 31, 1917)
Description:
Lenin returned to Petrograd from his exile to take control. He organized a Bolshevik uprising and took control of the Petrograd garrison. They also stormed the Winter Palace where the Provisional Government was.
The power at the time was held by the provisional government and Alexander Kerensky was the prime minister.
Added to timeline: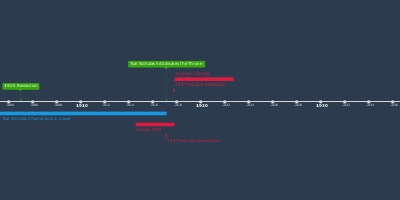 Russia Timeline
Date: