Presale started (aug 28, 2017 – sep 4, 2017)
Description:
1 month since first public announce.
Presale has been executed using the in-house built https://icobacker.com platform, which later has been used for the primary token-sale itself.
Pre-sale token price: UTN = $0.01, +early-bird bonus 20%.
Added to timeline: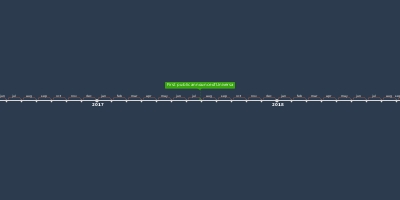 Universa unfolding
From Big Bang to igniting the boosters!
Date: