ELIZA: natural language processing computer program created at MIT Artificial Intelligence Laboratory by Joseph Weizenbaum. (jul 15, 1964 – jul 15, 1966)
Description:
Created to demonstrate
the superficiality of
communication between
humans and machines.
simulated conversation
by using a 'pattern matching'
and substitution methodology
gave users an illusion of
understanding on the part
of the program.
had no built-in framework
for contextualizing events.
Directives on how to interact
were provided by 'scripts',
written originally in MAD-Slip,
allowed ELIZA to process user
inputs and engage in discourse
following the rules and directions
of the script.
most famous script, DOCTOR,
simulated a Rogerian
psychotherapist
used rules, dictated in the script,
to respond with non-directional
questions to user inputs.
was one of the first chatterbots
one of the first programs capable
of attempting the Turing Test.
https://en.wikipedia.org/wiki/ELIZA
Added to timeline: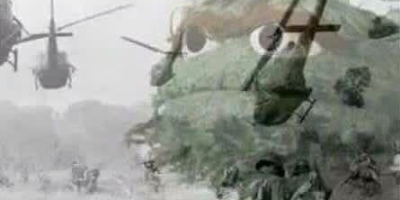 Agent Orange and Burn Pits. The VA garbage fire.
While veterans from every generation since Vietnam are revea...
Date: