The Protestant Reformation (nov 27, 1517 – may 17, 1648)
Description:
The goal of this Reformation, provoked by a German, monk named Martin Luther, was to try to bring the Catholic Church back to its roots. This Reformation caused people to question the authority of the Catholic Church and therefore, it lost some of its power. Protestant religions were formed as a result of the Reformation, and Christianity branched out even more.
Added to timeline: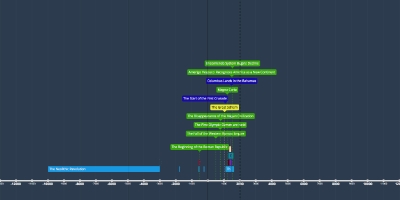 World History Significant Events Timeline
Contained in this timeline are twenty events in the history ...
Date: