Pax Mongolica (dec 13, 1250 – jul 19, 1350)
Description:
When most of Eurasia was ruled by the Mongols, Pax Mongolica, Latin for Mongol Peace occurred. During this time, trade flourished because of guarantee of safe passage within the Mongol Empire. Ideas spread and stability increased across Eurasia. Pax Mongolica is even partially credited with the Renaissance.
Added to timeline: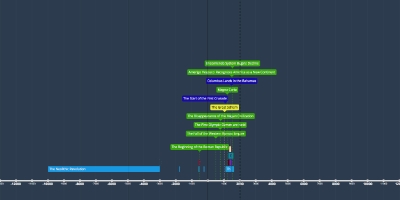 World History Significant Events Timeline
Contained in this timeline are twenty events in the history ...
Date: