The Fall of the Byzantine Empire (dec 13, 1369 – jul 19, 1453)
Description:
The Byzantine Empire, the remaining eastern half of the Roman Empire, fell around this time. It was destroyed by the Ottomans, who broke through the walls of Constantinople with cannons. This marked the true fall of the Byzantine Empire. The people fleeing from Constantinople contributed to the Renaissance in Italy.
Added to timeline: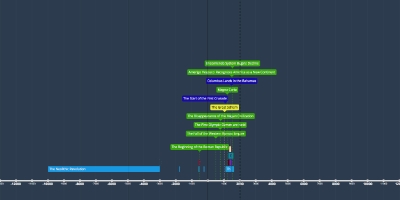 World History Significant Events Timeline
Contained in this timeline are twenty events in the history ...
Date: