The Hundred Years' War (2h 37min, oct 9, 1337 y – 3h 4min, oct 16, 1453 y)
Description:
This war was one fought between England and France for about 116 years. During the war, several great heroes arose, like Joan of Arc. By the end of the war, France had won and feelings of Nationalism grew between the two countries. As a result, Louis XI was able to gain power and feudalism was hastened to and end
Added to timeline: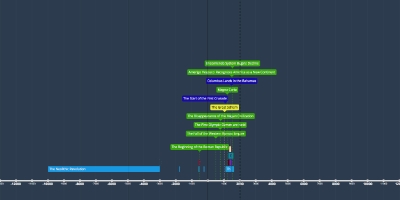 World History Significant Events Timeline
Contained in this timeline are twenty events in the history ...
Date: